Trip Overview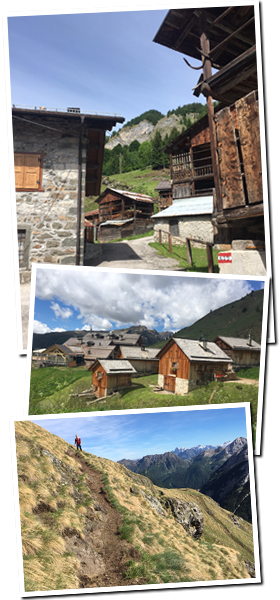 Cobblestones and Prosecco
Land in Venice where a warm welcome from Martha McCallum awaits. A private van will transport us all to Selva di Val Gardena in the western Dolomites. We're sure to have two fun nights at our Hotel Scoiattolo in Selva, especially with a waiter named Fortunado! Walk the cobblestone streets, hike above town for lunch at Rifugio Juac, stop for a streetside espresso or glass of prosecco, and get back on our feet on our first day. Purchase last minute items at the great outdoor stores in town before setting off with our 25 L day packs up the cable car and along the base of the Sassolungo. Walk 2.5 hours to lunch at Zallinger hut and another three to the most lovely Rifugio Tirser Alpi for a 3 course dinner and night in private rooms at 2400 m. The next day a short five hour walk brings us to a cable car above the town of Campitello, where our taxi and bags are waiting to take us to the fabulous town of Moena. Taste some family-made grappas here and slip purchases into your bags before our taxi departs.
Beneath the imposing south face
An early morning the next day with a ride to Passo San Pelligrino. Climb 700 m up and down again in 5-6 hours to the Rifugio Contrin right at the saddle of the Marmolada, setting us up for the next day's walk beneath the monstrous and imposing south face. This day we'll climb up 700 m and descend 1300 m to Malga Ciapella on our longest day of 7-8 hours.
Step 100 years back in time
The next morning, an optional walk steeply up to one or two high summer grazing villages, and an afternoon to explore the lovely little village of Sottoguda and the neighbouring town of Rocca Pietore. The following day our taxi will bring us to Lago Fedaia on the north side of the Marmolada. We'll walk up the Bindelveg and have lunch at Rifugio Luigi Gorza along this lush grassy ridge with full views of the glaciated north face of the Marmolada, and then a short descent brings us to Passo Pordoi. More exceptional cuisine and great rooms and cozy duvets here, followed by a cable car lift to Sas Pordoi, a chance to climb Piz Boe and lunch high up at Rifugio Boe. After lunch we'll descend and traverse to Passo Sella and our final warm welcome, great chef and another lovely spa at the 4 star Passo Sella Resort. The next day our 3 hour descent to Selva will complete our 110 km trek around the Marmolada! We'll hop into our taxi and head to Venice right after lunch in Selva.
Rates & Booking
June 13-23, 2018
$3,700 CAD/person
Book your spot with a $1000 deposit now, 50% refundable if until 3 months of departure date.
Pay the balance by March 1, 2018, or June 1 for the September trip
GST not applicable.
Groups can request custom dates for private trips (custom pricing will apply).

Included in this tour is the following:
Seven nights in hotels including one in Venice
3 rifugios
all transportation from Venice and back
all lifts and guiding by Martha
Not Included:
Alcohol,
gratuities
and your air travel to Venice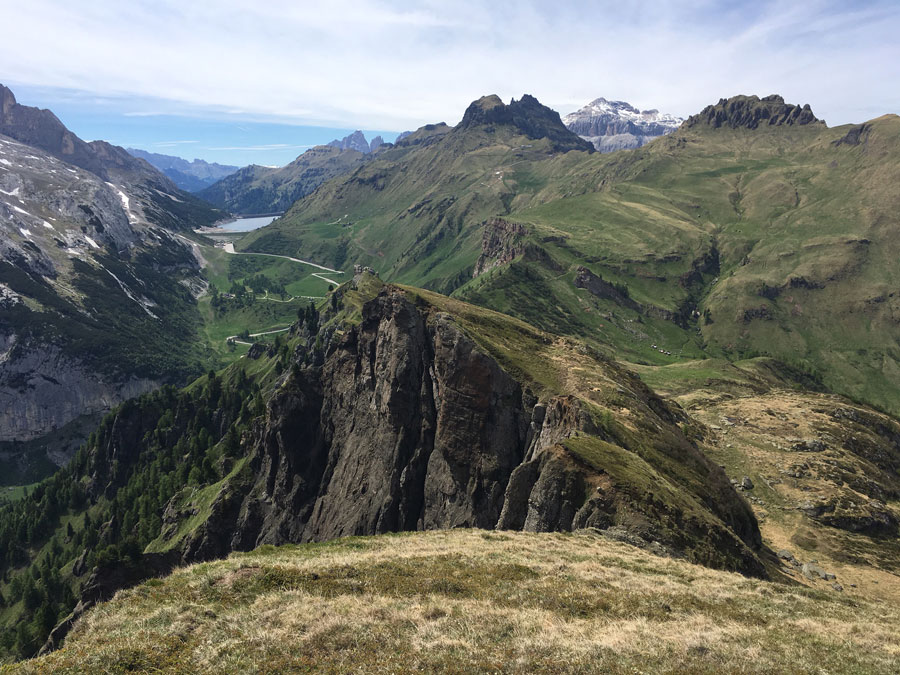 On the Map
Photo Gallery Italian Dolomites