Trip Overview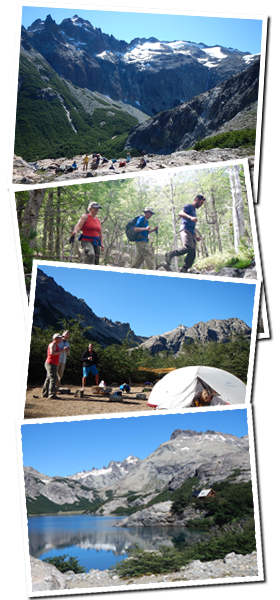 Join our Wild Argentina Trek
Join Martha this Christmas and New Years and be part of a small group for 12 days of wild adventure in the Bariloche Lakes District. Travel on foot, horseback, kayak and finish on a private cruise boat! Traverse snowy mountain ridges, and sleep in refugios, tents and the remote and lovely Hosteria Pampa Linda.
This is the most multi-faceted trekking/mountaineering adventure from Martha's Heli Hikes so far! We will be joined by a Bariloche mountain guide and lively porters who will carry our tents, stoves and food.
Bariloche
Meet on Christmas eve in the beautiful ski town of Bariloche, Argentina on the shores of Lago Nahuel Huapi. Recover from travelling, get to know each other, and prepare our packs in the comfort of a delightful boutique hotel in Bariloche. Start our trek with a gondola ride to the top of Cerro Catedral Ski Area in Argentina's Parque Nacional Nahuel Huapi. Trek over snow and rocky alpine terrain, and mountaineering sections to two mountain refugios where we will join in the multi-national cameraderie found in mountain huts around the world.
Soaking up the scenery
From there, we trek 3.5 days over alpine ridges to mountain lakes with three nights of lakeside tent camping. Descend to spectacular 4-star Hosteria Pampa Linda for hot showers, great meals with Argentinian wine and desserts loaded with whipped cream from cows just outside, and this time for New Years celebrations! We'll stay for two days of horse riding with full-character Argentinian gauchos. Horses will bring us close to our final newly-built refugio next to the imposing and heavily glaciated volcano Mt. Tronador. Our final day is truly a grand finale! We traverse the alpine ridges of Cerro Constitucion and descend a rarely travelled route to Lago Frey. We'll kayak 4 km across spectacular Lago Frey and hike over a 4 km trail to Brazeau Tristeza, where our guide Nico's own private tour boat will take us back to Bariloche.
Rates & Booking
Dec 27, 2018 – Jan 7, 2019
$4,200USD/person
CAD $1000 deposit reserves your spot
50% refundable until 3 months prior to departure date
Pay the balance by September 1, 2018.
Groups can request custom dates for private trips (custom pricing will apply).

Included in this tour is the following:
Accommodation and breakfast for three nights in Bariloche
Guiding
Horseback riding
Ski lifts and boats
porters and all meals and accommodation on our trek
ground transportation
NOTE: It does not include lunches and dinners in Bariloche, alcohol, airfares or gratuities.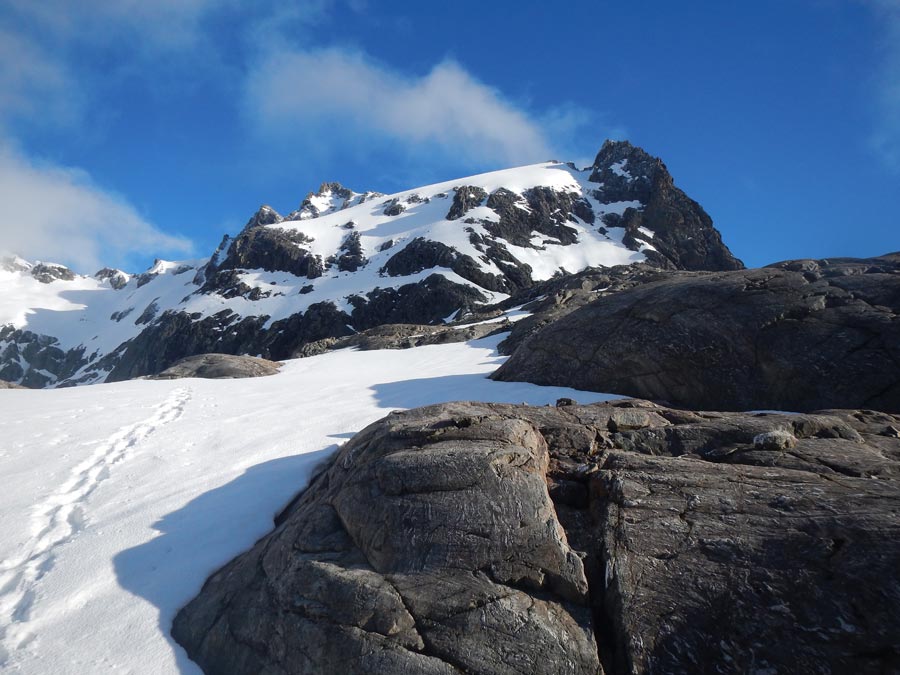 On the Map
Photo Gallery Argentina