Trip Overview
Machu Picchu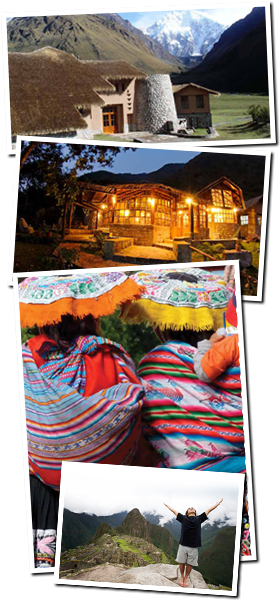 Join Martha McCallum on a 7-day lodge-to-lodge trek on the historic Salkantay trail to Machu Picchu. Martha brings together her passions for wild mountain landscapes and traditional mountain people, this time walking among lofty Andean peaks and Quechua farms, a people whose culture is entwined with reverence for nature.
The group will meet at our lovely hotel in the fun San Blas district of Cusco (elevation 3360 m, 11,021′) to prepare for the trek, explore the city, acclimatize, and enjoy fresh-from-the-market breakfasts and festive group dinners. Our journey will end with two nights at an award-winning hotel in Agua Calientes below Machu Picchu, and return for our late afternoon flights home from Cusco.
Breathe Deeply…
The trek includes five nights at the four MLP lodges, acclimatizing on the first two days at Salkantay Lodge (3869 m, 12,690′) for the longest and highest trek on day three. The 63 km trail crosses uneven, rocky terrain with some steep sections, offering mostly moderate 4-6 hour hikes each day. On day three, the group will slowly climb 1000 m to 4640 m (15,200′) over a five km distance. From our highest point at Salkantay Pass, Mt. Salkantay will loom an awe-inspiring 5400′ above us. On day six, we come upon a distant but spectacular view of Machu Picchu Sanctuary from the southeast, a view few travelers ever get a chance to admire.
Each day group members carry only a day pack, and duffels are transported by mules to the next lodge. The lodges are all built in upscale traditional style, with feather bedding, private bathrooms and showers, jacuzzis and saunas in some lodges, traditional and gourmet cuisine, and fine wines and organic coffee. Amenities such as massage and laundry services are available.
Savour…
Martha has held an interest in mindful meditation and living life mindfully since 1999, and completed her Hatha yoga teacher certification in 2007. She welcomes guests and staff to join her in a led morning meditation and gentle daily yoga to stretch tired muscles each afternoon (but not to interfere with cocktail hour).
Details and Rates
Nov 10-19, 2017
$4,400USD/person
Book your spot now with a $1000 deposit
50% refundable until 3 months prior to departure date
Pay the balance by August 1, 2017
Included in this tour is the following:
Mountain Lodges of Peru trek with accommodation
Guiding and all meals with two nights at Agua Calientes
two days at the beginning in Cusco with accommodation, breakfasts
transportation from the airport

NOTE: Alcohol, massages, gratuities, Cusco dinners and flights are not included
On the Map
Photo Gallery of Machu Picchu